Femina
- The amazing Women
'Femina' is a dance production based on the lives of these notable and worldly women. Amelia Earhart – who wasn't afraid to break down barriers. She was the first woman to fly as a passenger across the Atlantic Ocean. Then, in 1932, she became the first woman to pilot a plane across that ocean. There weren't many female pilots back then, and her actions inspired other women to follow their dreams. This was especially important because there were few career choices available to women at that time. Amelia Earhart has inspired generations of women to do things that had never been done by women before.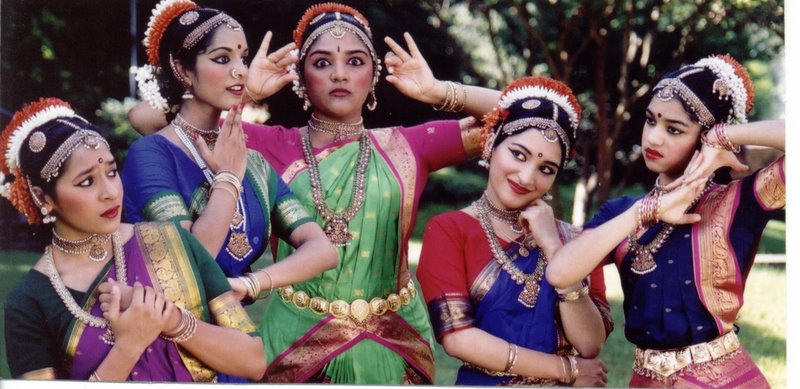 La Meri was one of the most versatile and dedicated of the American born Ethnological dancers. Was reported to have come from Texas, but it looks like Kentucky. La Meri's first tour was in Rio Grande Valley, Texas in 1923 and New York (1925) lead to an extensive lists of dates as a featured performer. With the outbreak of war, La Meri returned to New York and with Ruth St. Denis founded the 'School of Natya' in May of 1940 and in October of 1942, she founded the 'School of Ethnologic Dance Center'.
Indira Gandhi has the distinction of being the first woman Prime Minister of India not once but four times – 1966, 1967, 1971 and 1980. She also fought a war against Pakistan in 1971 in the cause of Bangladesh. Belonging to the family of the Nehrus of India, Indira Gandhi breathed the spirit of patriotism even from her early youth. A woman with extraordinary courage and a will of her own, she came in conflict with the members of her party who differed from her on various matters of national interest.
The production is in Bharatha Natyam style and will be presented by Kausi Subramaniam and students of Arathi School, Deepa Thankavel, Nancy Satsangi, Shivani Gaitonde, Aarthi Karthic, Trisha Mulamreddy, Priyanka Thupilli, and Suma Ganji.
original choreography: Padmini Ravi of Bangalore, India.
Adaptions and student training: Kausi Subramaniam
Arathi School in Sna Antonio and its founders
Founded in 1981, Arathi School of Indian Dance is the premier school in San Antonio for Bharatha Natyam and Indian Folk Dances. The school was founded by Revathi Satyuu, Lalita Kumara, malathi Koli, madhu Mehta, Rajam Ramamurthy, and Kamala Rao. Established on the principles of authenticity and excellence in training, a staff of four well trained teachers provides individual attention to students. In addition to learning the physical and emotional aspects of dance, the students are motivated to integrate and collaborate with other artists, develop leadership qualities, and to use their artistic talents for charitable causes.
Current Artistic Director: Kausi
Kaushalya (Kausi) Subramaniam is a mechanical engineer and works for her family business. Kausi was trained in Bharathanatyam at Arathi School of Indian Dance in San Antonio by Ms. Revathi Satyu and later by Prasanna Kasthuri of St. Louis. She has been teaching at Arathi School for the past 12 years.
Kausi is the current President of the Alamo Asian American Chamber of Commerce. Kausi is involved in the arts and is a board member and instructor at the Arathi School of Indian Dance and a Past President of the San Antonio Dance Umbrella (SADU). In 2005, Ms. Subramaniam was appointed by Mayor Phil Hardberger to serve on The Cultural Collaborative, a plan for the City of San Antonio's creative economy. She also serves on the Carver Community Cultural Center's board.
Kausi is the Chairperson of the India Sister City Task Force, a group assigned by the Mayor of San Antonio to research and find an Indian Sister City for San Antonio. She led two delegations to India in 2007 and 2008. The delegations included the Mayor of San Antonio and City Council members. In February 2008, a Sister City Agreement was signed between San Antonio, TX and Chennai, India.
Kausi and her husband, Murali Subramaniam, have a son and daughter; Jeevan, age 11 and Madhavi, age 7.