Guru Prasanna Kasthuri
When Raghusutha, Prasanna's father put his son under a dance teacher for dance learning in 1975, he was remembering his visit to Calcutta in 1950's, which was in search of learning dance from the legendary dancer Uday Shankar (brother of Bharatha Rathna Pandit Ravi Shankar). Raghusutha achieved his dream to dance, through his children. Prasanna, eldest of the three, is an established performer and a teacher of two classical dance forms – Bharathanatyam and Kathak and he has promoted the Indian art form in and out of India very successfully.
Prasanna established Soorya Performing Arts in 2002 in St. Louis, MO to promote Indian classical dance, music and theater to a greater Midwest audience of United States of America. He headed many great projects co-sponsored by the prestigious Regional Arts Council of St. Louis and Missouri Arts Council. He created some unique productions such as – "Gokula Nirgamana" – a first Indian Opera ever performed outside India. In this production, dancers sang and danced simultaneously, which is a rare achievement in the field of Bharathanatyam. He collaborated with Pandit Vishwamohan Bhat to compose his innovative – "Rainbow-II" – a dance production based on famous English and American Poems. He was invited to International Tap festivals held in Oklahoma and St. Louis and performed in Asian Festivals in Columbus, Ohio.
Prasanna was invited to present "Anubhava Mantapa" – a production based on Sharana literature in North American Veerashaiva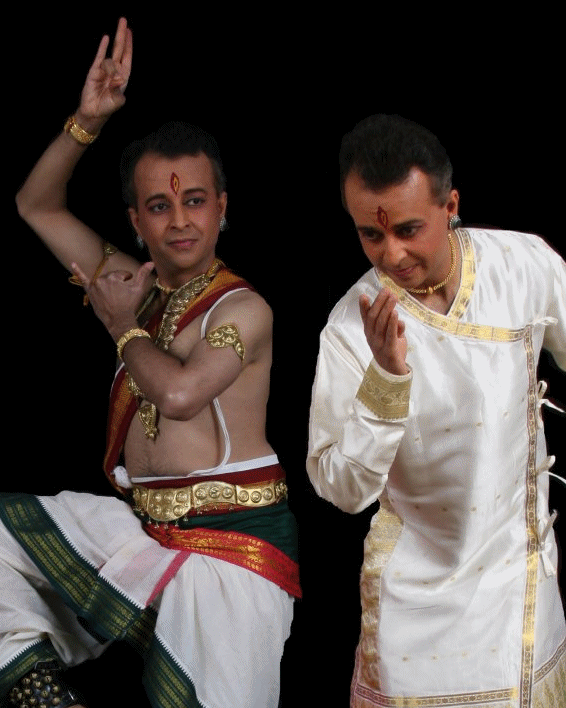 Sammelana and in North American Indian Classical Dance Festival which was held in University of Texas in San Antonio by Arathi School. His recent trend of Geya Nrithya attracted many patrons in Natya festival in Baltimore, MD. He also adopted Kuvempu's Beral Ge Koral into dance format, which was performed in more than 25 cities across USA. He taught Indian Classical dances to many professional American dancers in Webster University and in Stephens College.

Apart from a devoted performer, Prasanna Kasthuri is also interested in organizing many events. Under his leadership, St. Louis witnessed the very first Indian Drama Festival – "Nataka 2007" and the very first Indian Classical Dance Festival - "St. Louis Indian Dance Festival" in 2008. His past achievements such as 24-hour non-stop performance (1986), a rank in Vidwat (1985), and a Masters Degree in Information technology always shine high in his resume. Apart from these he has trained hundreds of students in India, Europe and in USA. More than 15 students performed arangetrams under his tutelage.

Prasanna owes his learning to the blessings of his Gurus Smt. Maya Rao (Kathak), Smt. Lalitha Srinivasan, Smt. Narmada (Bharathanatyam). Along with these teachers, he also took many workshops with noted personalities such as Birju Maharaj, Mahalingam Pillai, Adyar Lakshmanan, Chitra Visweswaran, Pandanallur Gopalakrishna and others. Prasanna is also a good singer and a music composer. His recent passion is playing Mrudangam, which he adores and respects.
Prasanna's major dance productions include -
"Kadu Kuniyithu" (1987) -Dance production for children on the story of animals
"Kavya Kinkini" (1989) - A Bharathanatyam repertoire based on poetry from Kannada epics
"Subhadra Parinaya" (1991) - A Sanskrit dance drama from Mahabharatha
"Shrungara Naayakaru" (1994) - A Portrayal of Romantic heroes corresponding to the Nayikas of Indian dance.
"Rasa Gati" (1996) - Adoption of Rasa theory and Carnatic tala structures
"Jnana" (1998) - Mini dance drama based on moral stories
"Avataara" (1999) - Metaphysical interpretation of incarnations
"Cherishnu" (2000) - A dance spectacle of Bengali literature
"Silambu"(2002) - Dance drama based on 2nd century Tamil epic Silappadikaram
"Anubhava Mantapa"(2002) - Dance reflection of 12th century Sharana literature
"Maarga" (2002) - A Bharathanatyam dance repertoire
"Thoughts"(2002) - A thought provoking dance presentation based different works of philosophers of India
Rainbow - I (2004) - English poems into Indian Solo dancing
Katha Kahe Kathaka (2004) - Presentation of Kathak dances
Rhythms in Motion (2005) – Rhythms across the life
Shaam - e - Kathak (2006) – Dances on Ghazals - love-lorn songs
Rainbow - II (2006) – English poems into Indian Dancing with a Grammy award winning musician
Works of Amir Khusro and Sri Aurobindo (2006)
Call of Flute (2007) – USA's first Indian opera through classical music and dance of India
Nal Damayanti (2007) – Story of Nal and Damayanti
Dokka Seethamma & Heerkani (2008) – Two stories of Great Indian women
Tiger & Merchant (2009) – A children short dance drama
Bahulya (2009) - Multiligual, Multi Culture Bharathanatyam Performance
Zero (2010) - A biographical production on life of Arya Bhatta , the Indian Mathematician, who invented "Zero"
Mruchchakatika (2012) – A 2nd century Sanskrit Dance Drama
Dhun (2013) - A Bhakti tradition production with Kathak and Bharathanatyam
Vismaya (2014) - Contemporary Bharathanatyam - Kathak - Metaphysical production
Prasanna's contribution to dance/music/theatre field as an organizer
He visualized, conceptualized and executed all the following festivals with the help of like-minded individuals. Guru Prasanna Kasthuri believes in sharing his energy, resources with other co-dancers by providing performance opportunities will increase goodwill and expand the art exposure. He hopes other dancers, dance organizers do the same to promote the art forms.
1st Shantala Dance Festival - 1986 - Bangalore, India
2nd Shantala Dance Festival in Nandi Grama - 1987 - Nandi Hills, Karnataka, India
3rd Shantala Dance Festival in Kanakapura - 1988 - Kanakapura, Karnataka, India
4th Shantala Dance Festival in Bangalore - 1991 - Bangalore, Karnataka, India
5th Shantala Dance Festival in Magadi - 1997 - Magadi, Karnataka, India
6th Shathala Dance Festival in Vijayapura, 1998 - Vijayapura, Karnataka, India
Nataka - 1st theatre festival in St. Louis - 2007
1st St. Louis Indian Dance Festival - St. Louis, USA - 2008
2st St. Louis Indian Dance Festival - St. Louis, USA - 2010
3rd St. Louis Indian Dance Festival - St. Louis, USA - 2011
1st St. Louis Indian Music Festival - St. Louis, USA - 2011
4th St. Louis Indian Dance Festival - St. Louis, USA - 2012
2nd St. Louis Indian Music Festival - St. Louis, USA - 2012
5th St. Louis Indian Dance Festival - St. Louis, USA - 2013